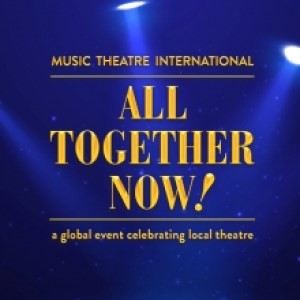 November 2021
Cabaret Fundraiser
This Musical Revue is being allowed by Music Theatre International as a fundraiser for all theater companies in the United States for this weekend. All Together Now will be a compilation of well-known songs to be performed by our students and staff! This Revue will replace our traditional Black and White for 2019-2021.

SHOW INFORMATION
12/17/2021 - 02/20/2022 
Fridays,  5:30 PM - 9:30 PM
Ages 12-18 | Grades 7th to 12th
Advanced
AUDITIONS
First Round: Choose a 1-Minute monologue from the show to perform. You will submit your monologue video to the Google Classroom, link provided upon registration. Videos Due: December 3 by midnight. Early videos are welcome and encouraged.

Second Round: Callbacks will be held at Genesis on December 11th, 1-4pm. Sides will be provided.
REHEARSALS
You will be provided with a PDF of your script.
Read through: December 17, 5:30-9:30pm
All rehearsals will be scheduled around cast conflicts, but will take place through January and February. Your spring calendar and conflicts must be submitted in your first round of auditions.
SET BUILD
A parent & student must attend from each family.
Date TBD
TECH WEEK
MANDATORY: ALL STUDENTS ARE REQUIRED TO ATTEND EACH DAY.
February 7-10
PERFORMANCES
Friday, FEB 11 @7PM
Saturday, FEB 12 @7PM
Sunday, FEB 13 @3PM
Friday, FEB 18 @7
Saturday, FEB 19 @2PM &7PM
Sunday, FEB 20 @3PM
Love Notes: FEB 20 at noon. Strike to follow the final show. One parent per actor is required.
OTHER INFORMATION
Genesis will provide costumes. Supplemental items from your wardrobe.
Each student will be given a SHOW SHIRT. Additional t-shirts may be purchased for $15 at registration.
Original CAST POSTERS will be available for purchase for $20.
$20.00 off when you register 2 people; $20 off when you register 2 for the same person.