Genesis is committed to providing each student with skills to be successful on stage and in life. This is a program that puts the lives of the students above all else. We walk through challenges WITH our students and are never too busy to have conversations about life off the stage. This philosophy coupled with exciting programming and a staff with unequaled experience has allowed Genesis to grow to its current reach of over 400 families and earned Genesis the title of "Best Children's Theatre in Plano" for three years in a row.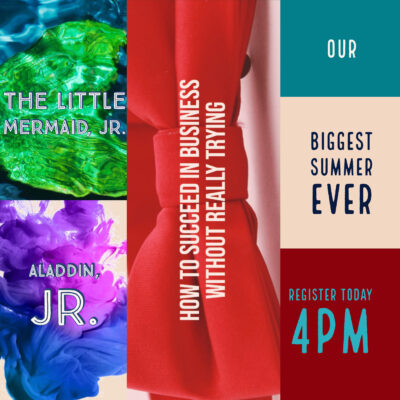 Why Summer Camps?
Summer camps are a great opportunity to try a theater class, learn to technical skills, or be in a production!
Beginner-Advanced; 4 yrs-18yrs
Acting
Audition Technique
Shakespeare
Actor's Gym
Stage Combat
Musicals
What can I expect?
Each week, the children will work on a play based on the selected theme. The students will have a role in the play with lines to memorize. They will learn Creative Play, listening, team work, memorization, and acting, how to show emotions, and so much more! Each day, they will practice their play. By the end of the week, they will be able to perform a 15 minute, memorized and fully produced play for family and friends. Being a part of a main stage production is very exciting! There are lines to learn, songs to practice and choreography to perfect. Your student will have lots to do! Parents are amazed at what their children are able to accomplish. You will be amazed at how far your child comes at the end of each production.
Registration
What makes Genesis different?