An anonymous donor has pledged to match up to $4,000 for our Fall Fundraising Campaign. We are asking each active Genesis family to consider a $100 donation to help us maximize this opportunity. The donor will match all gifts, up to $4,000, that are received by Monday, August 31.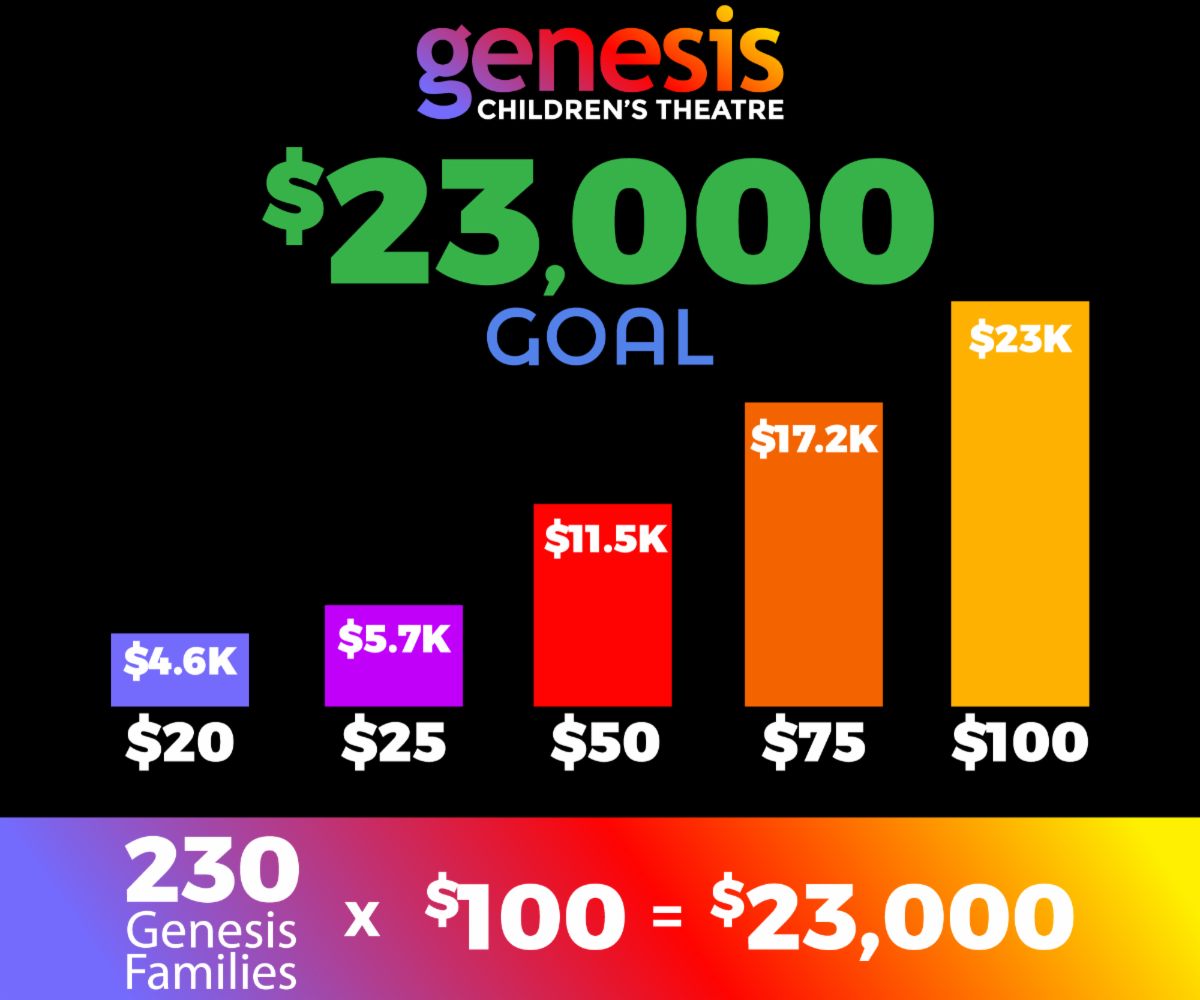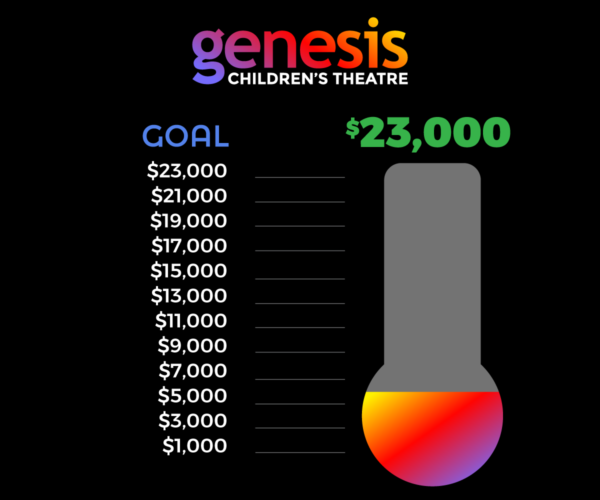 Other Ways to Support Genesis
Purchase Items on Our Amazon Wish List
Help us keep your kids safe by purchasing sanitary items from Amazon and have them sent directly to the theater!
PURCHASE NOW.
Follow Us on Social Media
Keep tabs on all that we're up to by following us on social media. It's the easiest way you can see the difference we're all making together in real-time. Follow us on Facebook, Instagram and Twitter, and share our posts with your family and friends.
Fundraise with Your Whole Family
Create your own fundraising page and get our mission out to a wider audience! Your kids can help you personalize your fundraiser by posting photos and writing a story about why you're supporting us. Next, share it with friends and family. Help us directly ask people or companies for donations! It's easy for people to pass on a "shared" fundraiser social media post, but when a person makes a specific ask to another person it's far more effective.
Register for a FALL class or production!
Your favorite directors have already started converting their curriculum to an online format. And we miss you so much, we can't WAIT to see your smiling faces! Our online classes will have limited space so don't delay.
REGISTER TODAY!
Be the "Sharers of Good News" 
Enjoyed a family Pinterest project? Saw a beautiful story on the news that made you ugly cry? Watched one of our live streams or Genesis Script clubs? Share your photos, favorite sites, and inspiring stories and quotes on our Facebook page.