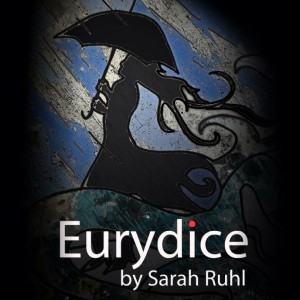 Grades: 8 - 12
Auditions: February 29, 2020
The classic myth of Orpheus is reimagined through the eyes of its heroine. Dying too young on her wedding day, Eurydice must journey to the underworld, where she reunites with her father and struggles to remember her lost love. With contemporary characters, ingenious plot twists, and breathtaking visual effects, the play is a fresh look at a timeless love story.
Due to COVID-19, we all shows at Genesis. are currently postponed until after April 27, 2020.  We ask that you not call or email our office for a refund or exchange until we have announced our new schedule.  Once we have decided our new schedule, we will reach out to you individually to inquire about your preference for the following options:
Because ticket sales are how we keep our theatre running, we ask that you work with us to transfer your tickets to a different showtime.
If you cannot make those showtimes work, we ask that you consider giving back your ticket as a tax deductible donation.
If neither of those options are available for you, we will refund your money.
PLAYBILL COVER
BEHIND THE SCENES