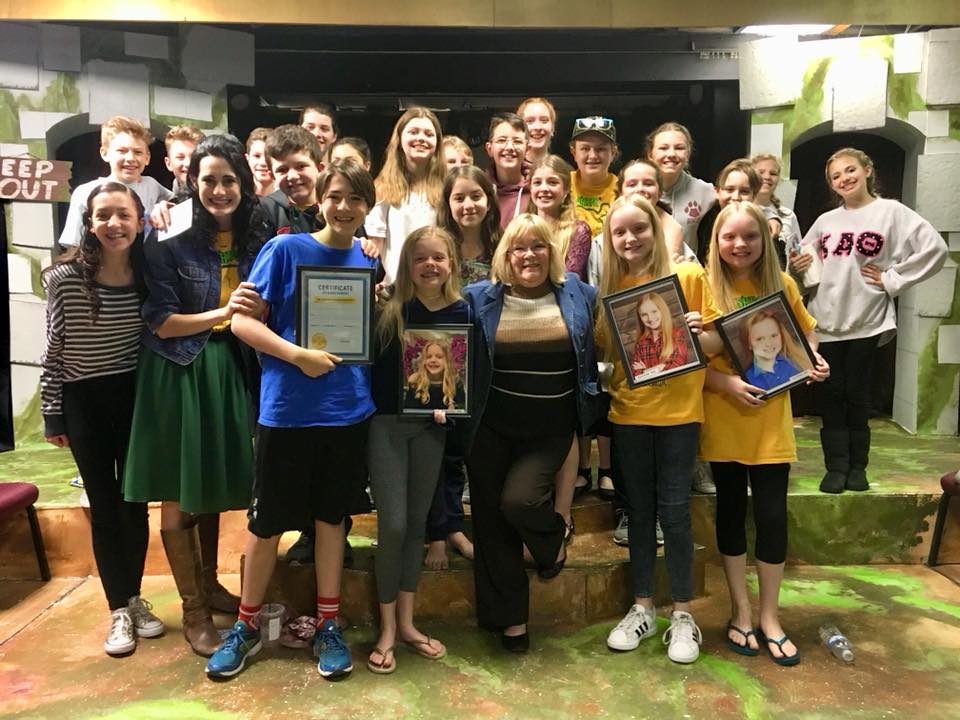 The Ovation Award is given to those students that perform in SIX or more Main Stage shows at Genesis. Once they acheive this milestone, their picture is hung on our theatre wall for ever and always. Ms. Neicole gives out the Ovation Award during our "Love Notes" ceremony, following the final performance of the show. Many tears of joy are shed, as students take a walk down memory lane, recalling how far they have come during their time at Genesis. It is a beautiful celebration and recognition.
Cece Bogda
Elliot Boone
Jackie Castillo
Natalie Chapin
Peyton Chaney
Blake Coleman
Emma Coleman
Molly Coleman
Mia Dorsett
Cali Douglass
Paige Evans
Devin Evans
Emily Fabrega
Aidan Fenton
Ainsley Ferrell
Haven Foster
Kaylee Fullington
Arwen Ghaffar
Zac Greer
JD Grizzle
Owen Grundler
Hunter Hall
Lizzy Halliburton
Jessica Harley
Morgan Hausz
Erin Hernandez
Sydney Herrin
Kendall Hoefler
Nicolas Horne
Josiah Horne
Charlotte Jenkins
Jayde Jenkins
Camille Jett
Emily Kolb
Jolie Lambert

Derril Lasseigne
Catelyn Lawrence
Connor Lawrence
Hazel Lindsey
Alexander Lilly
Isadora Lilly
Nicolai Lilly
Preston Little
Amelie Lopez
Mollie-Claire Matthews
Scout Mayberry
Collin Mayo
Owen Mayo
Lexi Meador
Emsley Mitchell
Grace Moore
DAVID MULEBA MWAMBA
MBouyi Mwamba
Nsanza Mwamba
Vidur Nangia
McKenna Ostrom
Annabelle Phillips
Clara Phillips
Preston Phillips
Audrey Platt
Emma Platt
Kailee Polanco
Benjamin Polanco
Maddie Pratt
Nicole Randall
Ryan Reisfield
Liberty Rodriguez
Camilla Rogers
Jackson Rogers
Hayley Rose
Addie Ross
Tyler Ross
Lily Ryan
Ayla Ryan
Connor Schaaf
Amy Kate Schonberg
Grey Sears
Rebecca Smith
Noah Smith
Noah SowalskiE
Ally Spiel
Emily Spiel
Kimberly Spiel
Jason Steele
Brenna Marie Stewart
Sofie Suarez
Max Turman
Eduardo Velez
Stella Weirich
Elyssa Weiss
Terry Wick
Emily Widner
Audrey Wilson
Lauren Wilson
Caroline Wilson
Evan Wolfe
Madeline Zudekoff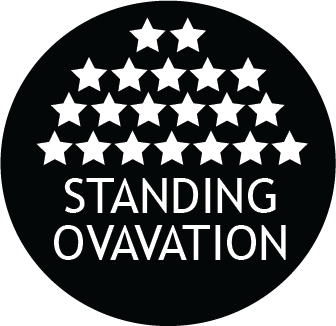 These amazing students have completed TWENTY Main Stage Shows at Genesis. They represent hard work, dedication, and the essence of what Genesis. We could not be more honored that these students have chosen to work their craft with us over such a long period of time.
Emily Fabrega
Grace Moore
Chris Kocian
Hunter Hall
Morgan Hausz
Aidan Fenton
Camille Jett
Allison Spiel
Jolie Lambert
Isadora Lilly
Kimberly Spiel
Alex Lilly
Jessica Harley
Caroline Wilson
Blake Coleman
JD Grizzle
Nicolai Lilly
Jackson Rogers
Owen Grundler
In 2021 & 2022, the Neicole Woodall Scholarship was awarded to mentor-focused seniors to honor students who were devoted to creating a strong community by being positive role models and mentors to their younger peers.
The Neicole Woodall Scholarship was awarded to two high school mentor-focused seniors, each year, from 2021-2025.
Each scholarship will award $20,000 total, $5,000 per school year, paid annually for the duration of that student's post-secondary education, up to 4 years. The award will be made payable to the student.
Students must be an active part of the Genesis family (must have participated in two Genesis shows in the past two years), and be devoted to creating a better community. The ideal applicant will be a positive leader, role model, and mentor to their younger peers. Applicants must also include an essay, and a letter of recommendation from a younger active Genesis student.
Deadline:   Closed for 2022