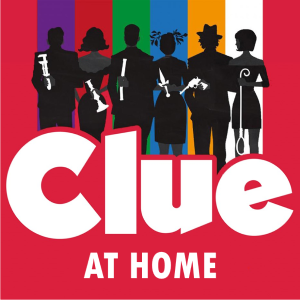 November 2020
Directed by Meg Sullivan
Based on the iconic 1985 Paramount movie which was inspired by the classic Hasbro board game, Clue is a hilarious farce-meets-murder mystery. The tale begins at a remote mansion, where six mysterious guests assemble for an unusual dinner party where murder and blackmail are on the menu. When their host turns up dead, they all become suspects. Led by Wadsworth the butler, Miss Scarlet, Professor Plum, Mrs. White, Mr. Green, Mrs. Peacock and Colonel Mustard race to find the killer as the body count stacks up. Clue is the comedy whodunit that will leave both cult fans and newcomers in stitches as they try to figure out... WHO did it, WHERE, and with WHAT!
Grades 4th to 12th |
Advanced
THIS PRODUCTION WILL BE ENTIRELY ONLINE VIA ZOOM.
AUDITIONS
Auditions will be on Zoom. Memorize one monologue from the show, full Audition Packets will be emailed. Your confirmation email will provide you access to the monologue choices.
September 6th, 1pm-4pm CST. Students must attend the entire time.
REHEARSALS
Rehearsals will be every Thursday 7:30pm-9:00pm CST September 10-November 12.
**Some additional rehearsals may be scheduled as needed.**
MANDATORY TECH WEEK
November 16-19, 7:30-9:30pm CST
PERFORMANCES (CST)
FRIDAY November 20 @7pm
SATURDAY November 21 @7pm
SUNDAY November 22 @7pm.
**Performances will be live streamed with ShowShare™ and viewed on Broadway On Demand.**
OTHER INFORMATION
Costumes will be a mix of Genesis stock and your own wardrobe.
You will receive a PDF of your script.
EACH STUDENT WILL RECEIVE A SHOW SHIRT. Additional t-shirts may be purchased for $15 at registration.
ORIGINAL CAST POSTERS WILL BE AVAILABLE FOR PURCHASE FOR $20
$20.00 off when you register 2 people. 

$20.00 off when you register 2 for the same person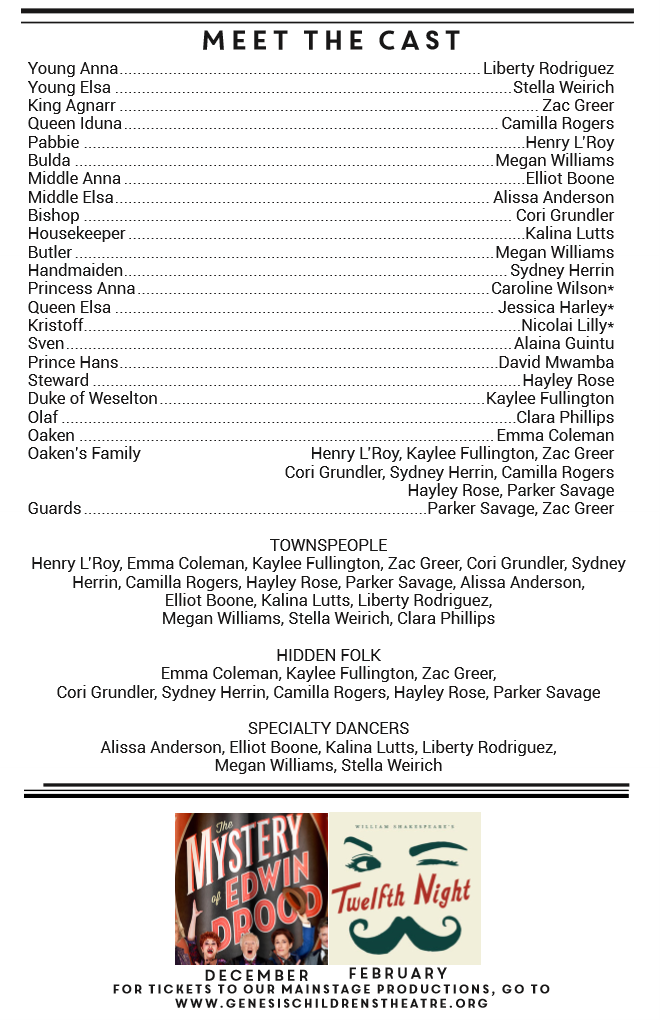 PLAYBILL COVER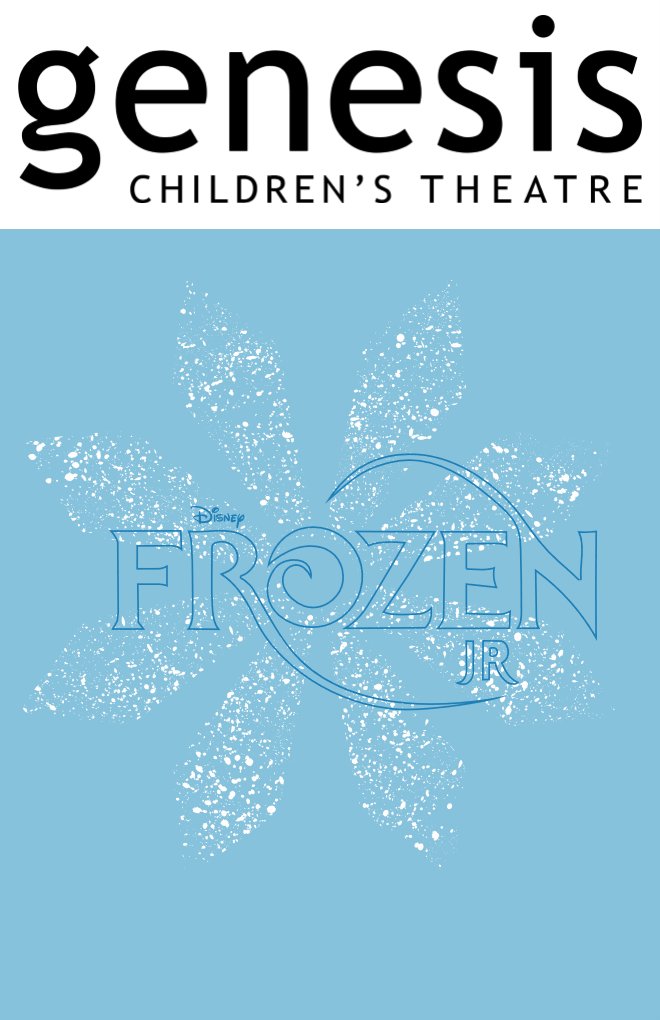 BEHIND THE SCENES