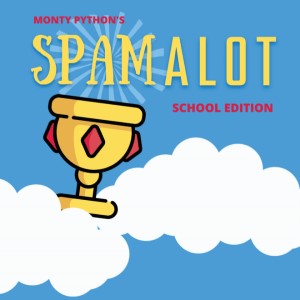 Directed by Megan Demsky
Musical Direction by Paul Thompson
Choreography by Laurel Peabody
Spamalot tells the legendary tale of King Arthur's quest to find the Holy Grail. Inspired by the classic comedy film, "Monty Python and the Holy Grail", the musical also diverts a bit from more traditional versions of the legend. Instead, Spamalot features shenanigans including a line of beautiful dancing girls, flatulent Frenchmen, and killer rabbits. Families are encouraged to research the content of this show.
SHOW TIMES
Friday, JULY 29 @ 7PM
Saturday, JULY 30 @ 2PM & 7PM
Sunday, JULY 31 @ 3PM