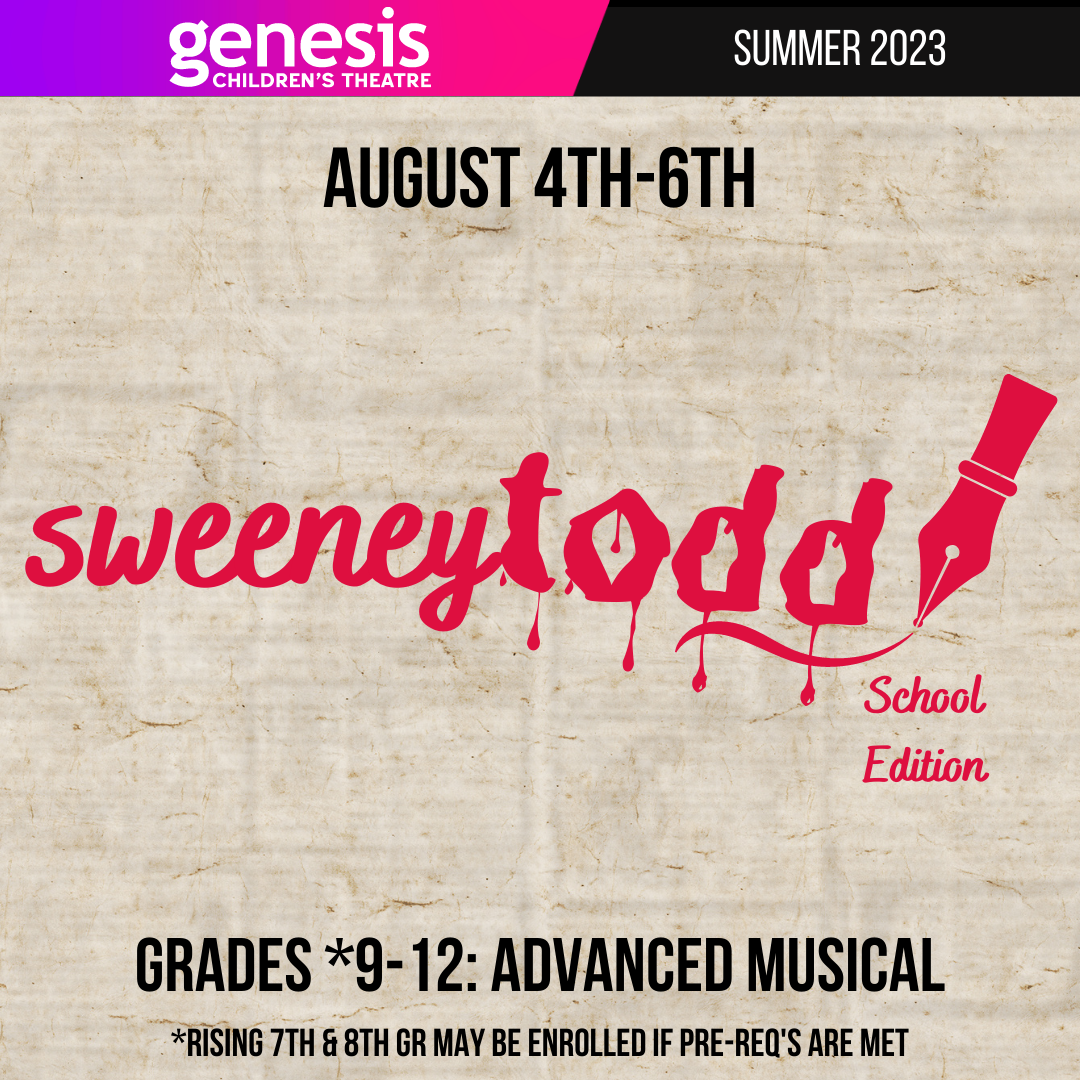 Directed by Megan Demsky

Musical Direction by Paul Thompson
An infamous tale, Sweeney Todd, an unjustly exiled barber, returns to nineteenth-century London, seeking vengeance against the lecherous judge who framed him and ravaged his young wife. The road to revenge leads Todd to Mrs. Lovett, a resourceful proprietress of a failing pie shop, above which he opens a new barber practice. Mrs. Lovett's luck sharply shifts when Todd's thirst for blood inspires the integration of an ingredient into her meat pies that has the people of London lining up... and the carnage has only just begun!
**Prerequisites
Due to the extreme complexity of this music and the discipline actors must rely upon to achieve success in this show, all 7th and 8th graders are required to demonstrate their acting and musical abilities and also submit an essay to be considered for this Advanced Musical
Submit a video audition: 1-minute Sondheim song and a short essay detailing your work ethic as an actor.
Applications will be processed in the order they are received.
Videos may be submitted now, the deadline is Monday, March 13th.
Audition Video Tips
The video should be filmed in landscape.
Have a neutral background and a noise-free area
The video camera must be at eye level
Actors should be well lit
Check your video for sound quality
No costumes or props are allowed in the video
Introduce yourself
Wear appropriate audition clothing
Speak with appropriate volume
Film from the hips; up
Upload your video to a private youtube or upload to Google Drive/Dropbox/Vimeo and submit the link to the director
SHOW TIMES
FRIDAY:

August 4th @ 7pm

SATURDAY:

August 5th @ 2pm & 7pm

SUNDAY:

August 6th @ 3pm