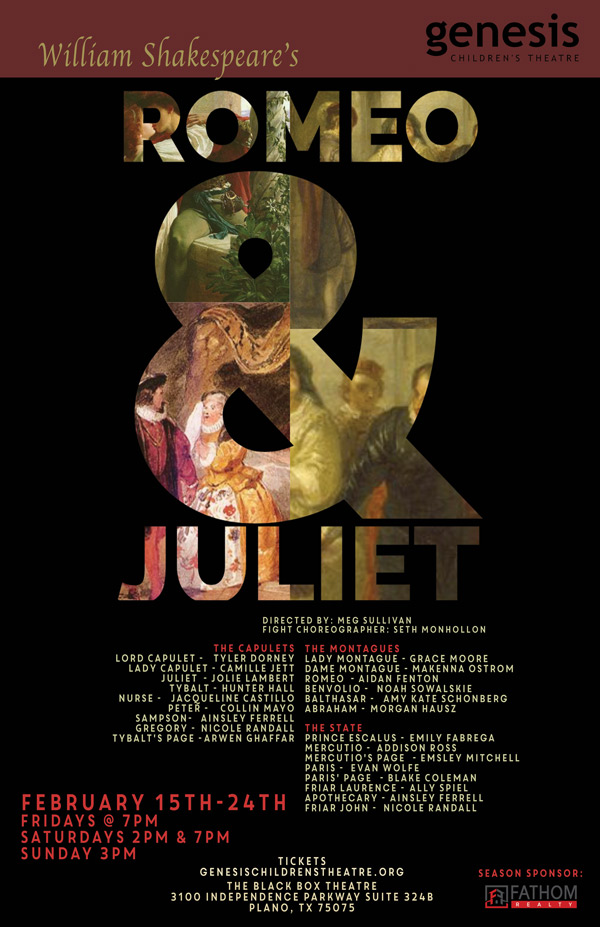 February 15-24, 2019
Director: Meg Sullivan
Fight Choreographer: Seth Monhollon
Get Tickets
In this updated telling of Romeo & Juliet, director Meg Sullivan juxtapositions classic romantic paintings against modern design. This is not a romantic story of young love. It is about exploring the tensions between parents and children, tribe mentalities, and old traditions being challenged by new thinking.
Come see Romeo & Juliet running February 15th-24th in the Black Box Theatre.
Here's
what's happening at rehearsal!
Epic Romeo & Juliet cast being epic!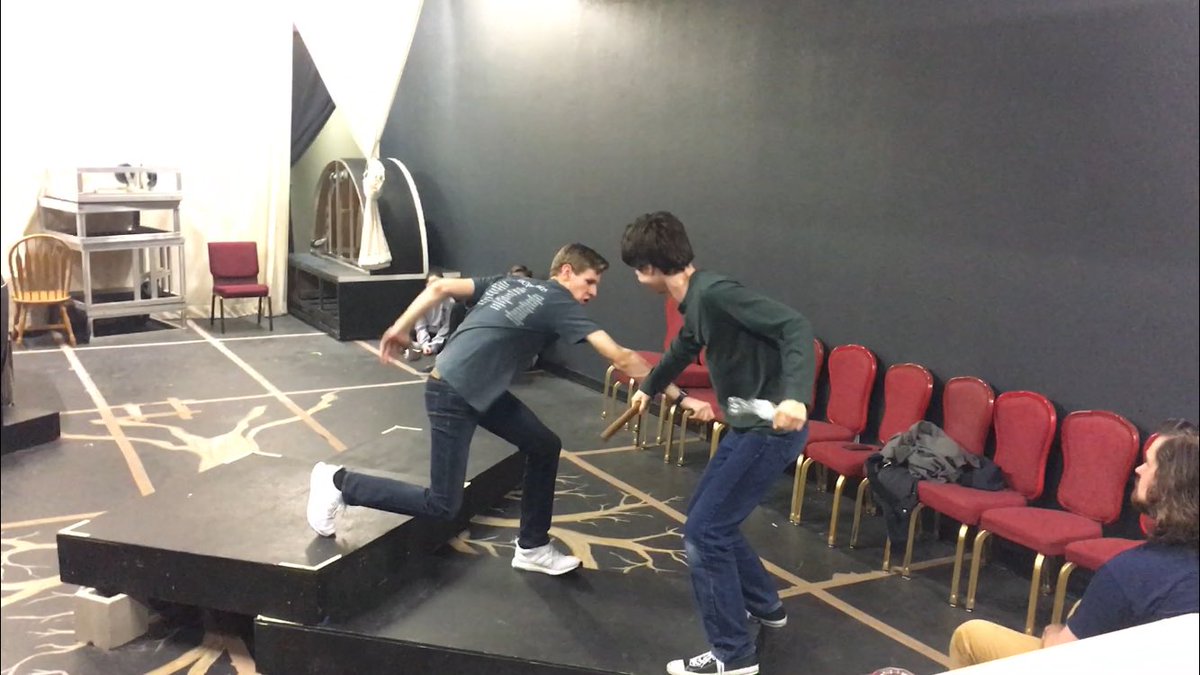 Stage Combat rehearsal  Tybalt vs Romeo. Capulet vs. Montegue.