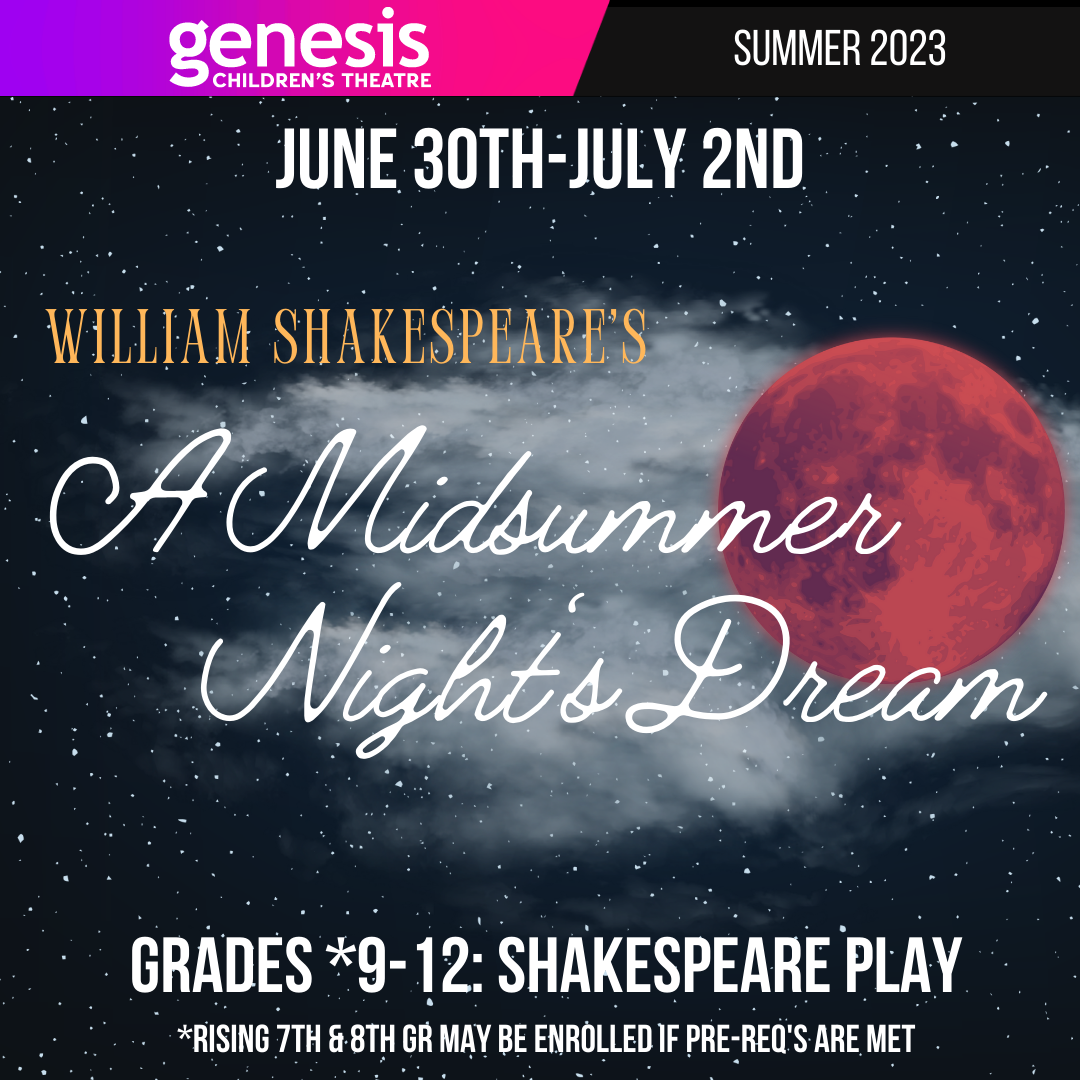 Four Athenians run away to the forest only to have Puck the fairy make both of the boys fall in love with the same girl. The four run through the forest pursuing each other while Puck helps his master play a trick on the fairy queen. In the end, Puck reverses the magic, and the two couples reconcile and marry.
**Prerequisites:
If you are in 7th/8th grade and have already done a Shakespeare show at Genesis, you fulfill the pre-req and will not need to submit an audition video.
If you do not meet the pre-req, you must submit a video audition: 1-minute monologue from the show to megsullivan@genesistheatre.org.
Applications will be processed in the order they are received.
Videos may be submitted now, the deadline is Monday, March 13th.
Video Audition Tips:
The video should be filmed in landscape.
Have a neutral background and a noise-free area
The video camera must be at eye level
Actors should be well lit
Check your video for sound quality
No costumes or props are allowed in the video
Introduce yourself
Wear appropriate audition clothing
Speak with appropriate volume
Film from the hips; up
Upload your video to a private youtube or upload to Google Drive/Dropbox/Vimeo and submit the link to the director
SHOW TIMES
FRIDAY:

June 30th @ 7pm

SATURDAY:

July 1st @ 2pm & 7pm

SUNDAY:

July 2nd @ 3pm